Real Results from Pay Per Click
Maximize your business' digital presence with our Pay per Click (PPC) management service. We offer higher return of investments through our efficient bids strategy. We can help you manage your campaign and increase your site visitors without sacrificing a lot of fortune on empty efforts.
What is PPC?
Pay per Click, better known as PPC, is a popular marketing tool used by businesses to enhance their website traffic and consequently gain more sales over the Internet. Today, PPC has become almost a necessity in every business' Internet Marketing plan.
We, at IPCS, have the technical knowhow on making Pay per Click work right for your business. We have long put this strategy into practice in our previous engagements with start-up enterprises and large organizations.
How does it Work?
You might be very well familiar with search engines such as Google and Yahoo. These search engines hold bidding for ad spaces in their search result pages. If and when you win the bid, these search engines will list your website on their search result page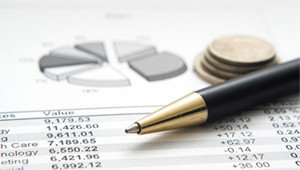 every time a user searches for the keyword for which you have made a bid. You will then have to pay Google and Yahoo with the amount you bid for every click that is generated.
This is why PPC proves to be a very effective Internet Marketing strategy. Being listed by trusted search engines creates a perception of legitimacy and authority for your website. When a potential customer searches for car dealership in Lakewood, for example, and you own such business establishment, your company name and a link to your website will appear in the search result page, right. A user will then get an idea that your business is a top player because it has been listed by a trusted search engine. Consequently, the user will check out your business.
Does it have Any Pit holes?
Yes. Like any other marketing strategy, PPC has its own pit holes. Bidding for high-cost keywords can cost you a lot. You might fall into the trap of trying to win a certain keyword, only to find out in the end that it will not give you satisfying returns.
If you are a small enterprise owner, you might find the urge to win a bid no matter how much investment it may cause you. Your mindset could be that you have to have a great start with this Pay per Click strategy. This can potentially hurt your business badly because the cost of a keyword does not always match its value.
Take the car dealership business in Lakewood as an example. Let's say you would like to win the keyword Lakewood car dealership and another bidder has a start-up company similar to yours. Both of you are eager to win the bid. In the end, the cost of the keyword is merely inflated but you will later find out that you could have spent the money better on other highly searched keywords or even on more organic Internet Marketing strategies.
That is Why You Need IPCS
This is where IPCS come in. We can help you make better-informed decisions and manage your Pay per Click in the interest of true return value.
We provide our clients with a keyword analysis to give you an idea of which keywords will be worth a bid. Moreover, we will advise you on how to make changes on your strategic Internet Marketing plan in such a way that you will gain more profit out your investment and not the other way around.
Amongst other PPC Management service provider, IPCS offers one of the lowest service charges. Our pricing structure can be tailor-fitted with your marketing budget. Hence, no matter how big or small your business is, you will be able to avail our Pay per Click service.
Contact us today for further details or if you would like to provide you a quote. Click Here to reach us.