Email Marketing for Modern Web
Email marketing is far from being dead. Despite the rise in the number of new Internet marketing techniques, this traditional strategy has maintained its strong influence and potential in generating sales for different businesses.
At IPCS, we provide our clients with revolutionary email marketing solutions that bring increased sales and optimum return of investments. We offer a comprehensive campaign management to help any business, big or small, expand their market reach through a communication essential that is email. Our services include not only content customization and design but also strategic scheduling and automated marketing.
Make It Work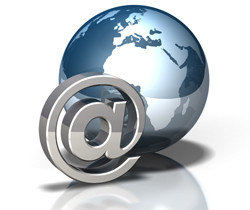 Targeted content is the key to success in email marketing. The reason why some businesses claim that this marketing strategy has long been dead is because they do not realize what they are doing wrong. Blindly sending out unsolicited emails to potential clients only do harm to business performance.
Change the way you manage this Internet marketing strategy. Partner with us and we will help you get the most out of email marketing. We will help you create targeted content that will make your messages more personalized and appealing to your target market.
A survey report released by Convince&Convert revealed that 21 percent of people who voluntarily choose to receive email promotions still tag those messages as spam. This can potentially lead to wasted money that you could have otherwise spent on other marketing strategies. Avoid spending additional and empty costs by working with IPCS and creating relevant and valuable emails for your customers.
The same survey done by Convince&Convert has proven that most email recipients decide whether an email is spam or not based on its subject line. Let us help you determine the best subject line for your email marketing messages. We can also do statistical tests to determine which subject line works best with your customers and for your business.
We can also collaborate with you in designing your emails according to your customers' demographic and visual preferences. Getting your recipients to click on your email can prove to be meaningless if they will simply hit the close button at the sight of your confusing email layout. Aside from an easy-to-read content, a clear and simple layout will push you recipients to keep on reading. This will ensure that your message has come across and this will increase your chances of improving your sales performance.
Monitor Wisely
You can also monitor how your Internet marketing campaign is going by signing up with us and receiving an email marketing report. We can track your campaign performance and give visual reports to better guide you in adjusting your strategies accordingly. We can help you predict to which direction your campaign is going and assist you in propelling its trajectory to a direction that is favourable for your sales performance.
Automate Your Emails
With the right subject line, design, and messages set up for distribution, we can help you achieve a reliable and fully automated marketing campaign via email. We have the proper knowledge to strategize the proper schedule for your email marketing.
At which time of the day, which day of the month, and in which month of the year you should send out your message is ultimately dependent on your market climate and your target customers' preferences. We can do extensive research to help you enhance your email scheduling and get better results out of your email marketing efforts. Through our service, you will not have to get stressed over your strategies as much as when you have to do it on your own.
Want to know more about how we can help you generate more sales out of your email campaign? Send us your inquiries by clicking Here.