Innovative Graphic Design
The Internet is a highly visual medium that is why a striking Graphic Design is part and parcel of a successful website. In any industry, consistency in the design of all marketing materials makes a business hold a strong footing and last longer.
At IPCS, we deliver innovative, modern, and creative Graphic Design that boosts traffic and subsequently increase your sales. We ensure that every part of your digital visual system suits your business profile, goals, and brand.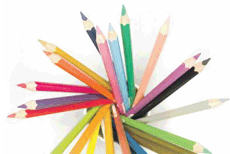 Our creative team of experts have a long list of design projects including logo design, banners, mailers, illustration, icon design, and game graphics. We have the right blend of imagination, vision, design theory, and marketing strategy we make sales-leading and game-changing outputs for business.
In working with us, budget is not a primary concern. The IPCS have already worked with small-scale businesses in Cleveland Ohio, operated under a small budget, and still delivered positive and satisfying results. We also ensure a fast turnaround time which makes our projects more cost-effective.
For us, customer satisfaction should always be a top priority. That is why our Graphic Design service is built on close relationship with clients to achieve a collaborative workflow and share creative control.
Your Message
Does your logo design clearly speak of your brand? Is your banner appealing to your customers? Are your mailers giving you any increase in sales? Do the graphics in your website create send a unified message?
Working with IPCS assures you that the answers to those questions are all 'Yes!'
We ensure that it is your vision and your message that is reflected in your Graphic Design. We make our designs simple to make your message clear but we also make them outstanding to let your business gain advantage over your competitors.
At IPCS, we like talking with you to discover the right visual tools and elements to represent your message. Whether you are in Cleveland Ohio or in another city or State, we connect with you to ensure that your business image is maintained through our designs.
Your Idea
We can make your idea happen. If you have already decided on how your logo design would look or how your web banner would appear, we can make it work for you. We work with our clients closely in identifying and matching colors with layouts with design elements. Our creative process is inclusive and exhaustive that old ideas can be shaped and shifted to better accommodate your business goals and image.
We can even make a vision come to life without you realizing that the idea has always been in your mind! Our philosophy in working with clients is, the more we talk, the faster you can reach success.
Your Results
The results ideas formed out of your mind are yours. We take care of the Graphic Design process' nitty gritty but that does not mean that we own the success. The doctors and nurses who assist a mother through birth do not really own the baby, right?
Through our Graphic Design service, you can find more opportunities for your business to grow. You are looking not only at more attractive-looking designs, you are also looking at an interested market and potential increased sales. With a set of timeless and remarkable graphics, you can have more client exposure for your business and a loyal following in the long run.
Remember, today's popular brands are the result of good visual planning, design, and development.
If you would like the same success, contact us by clicking Here. If you are around the area, we would gladly schedule an appointment with you in our Cleveland Ohio office.